What travelers love about GrayLine Cruise
Fresh and tasty meals with great presentation
Breathtaking views
Informative, knowledgeable and helpful guide
Spacious boat with a lovely deck area
Facilitied, well kept and clean room
Attentive and friendly crew
Great itinerary: kayaking, hiking to the peak of Ha Long Bay, swimming, play football in the sand, and cavingClean, comfortable and air conditioned shuttle bus focused by a professional, friendly and dedicated team.
" The cruise was great and we had a memorable time on halong. Thanks.
Halong Bay - Australia Read more... Hide
Select GrayLine Cruise Packages with Best Offers
GrayLine Cruise: Itineraries & Routes
2
Days
Price from
$190 $170
3
Days
Price from
$290 $270
Coming into use since 2013, GRAY LINE HALONG with international standard is proud to be the first marine overnight cruise along the 103 years history of Gray Line Worldwide. Spread over 3 decks, our vessel is equipped with sumptuous cabins offering various interesting services. The VIP Suites has connecting door, Jacuzzi bathtub as well as Private terrace of 10m2 with panorama view which can make you feel comfortable as being at home. Gray Line cruise certainly brings you the best services for your holiday of discovering scenic Halong bay.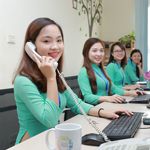 Being Halong bay cruise experts with over 10 years of experience.
Let us help you!
Halong Bay Cruises team is grateful to bring you a cruise vacation that will exceed your greatest expectations and offer you exceptional value. With the confidence and knowledge to find the right Halong bay cruise choice, we are always here to listen and arrange everything as your desire. Don't hesitate to send us your requests. We will send you the best offers shortly!
Help me find a cruise