What travelers love about Sena Cruise
Style: Vietnamese Traditional style with External steel structure
4-star boutique cruise in Halong Bay - Lan Ha Bay with 16 rooms
Ideal choice for couples, friend groups and big families with children
Large and well-furnished cabins equipped with private balcony
Enthusiastic, well-trained and friendly crew
Unique and different cruising route on Lan Ha Bay and Cat Ba Island
Excursions to Ba Ham Lake and Cai Beo fishing village on the second day (apply for 3 days tour)
Offering a variety of relaxing and challenging activities
Kayaking, swimming all included
" Mit Hilfe von Sophie konnten wir eine unvergessene 3 tägige Reise in die Bucht von Halong machen. Danke!


Super Reise - Austria Read more... Hide
Select Sena Cruise Packages with Best Offers
Room Types
Max
Rates

Balcony Deluxe Cabin

Room with balcony

6 Rooms
Sea view
Double/twin
25 m²
First Deck

Check rates

More info »

Balcony Deluxe Connecting Cabins

Room with balcony

Connecting room

2 Rooms
Sea view
Double/twin
50 m²
First Deck

Check rates

More info »

Balcony Executive Cabin

Room with balcony

8 Rooms
Sea view
Double/twin
25 m²
Second Deck

Check rates

More info »

Balcony Executive Connecting Cabins

Room with balcony

Connecting room

2 Rooms
Sea view
Double/twin
50 m²
Second Deck

Check rates

More info »

Sena Terrace Suite Balcony

Room with balcony

2 Rooms
Panoramic view
Single
40 m²
Second Deck

Check rates

More info »
Sena Cruise: Itineraries & Routes
Managed by Swan Cruises, a well-known brand name of cruising services in Halong Bay – Bai Tu Long Bay, Sena Cruise is the little sister who finds her own way on the pristine Lan Ha Bay. Designed in a unique yet cozy traditional style, the cruise meets all international standards of a luxurious 4-star boutique vessel with high-quality facilities & amenities and hospitable services. Promising to bring a "Beyond a cruising journey" experience, Sena Cruise will be the perfect option for visitors to explore the fascinating landscape of Halong Bay – Lan Ha Bay.
Explore Vietnamese cuisine at Sena Cruise's trendy restaurants
Passengers can enjoy Vietnamese signature dishes at two separate restaurants on Sena Cruise, one on the first deck and the other on the top deck. Both are designed in a classy and luxury style that creates a unique atmosphere for an authentic dining experience. The spectacular views of Lan Ha Bay from the restaurants also make it a perfect place to relax and unwind.
Make the most of time on the sundeck
The spacious sundeck is one of the best places to relax on the cruise as it offers a great corner for the restaurant, a bar, a spa with full facilities and of course, the dream-like panorama view of the pristine Lan Ha Bay. It is best to have a cool drink while admiring the beautiful sunset over the bay or feel the fresh sea breath in the morning on the sundeck.
Join in the special Tea Ceremony
While onboard, you will have a great chance to join a tea ceremony where you are introduced to Vietnamese Lotus Tea. A short lesson about how to serve this tea with its sweetness and lingering taste will be one of your best experiences during the voyage. After that, taste a cup of this tea and feel the luscious fragrance of lotus lingering in the mouth.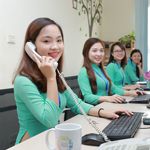 Being Halong bay cruise experts with over 10 years of experience.
Let us help you!
Halong Bay Cruises team is grateful to bring you a cruise vacation that will exceed your greatest expectations and offer you exceptional value. With the confidence and knowledge to find the right Halong bay cruise choice, we are always here to listen and arrange everything as your desire. Don't hesitate to send us your requests. We will send you the best offers shortly!
Help me find a cruise