Ambassador Signature Cruise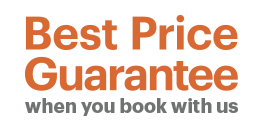 What travelers love about Ambassador Signature Cruise
Style: Modern Luxurious
5-star overnight cruise in Lan Ha Bay
Feature 39 opulent cabins, each with a private balcony and en-suite bathroom
High-class service with highlights of premium Asian - European cuisine
Diverse entertainment options on board: live music, spa, squid fishing, …
Large Sundeck with a capacity of 120 passengers to meet all needs of MICE and Incentive
Visit unique and famous scenic spots on the bay: Viet Hai Fishing Village, Dark and Bright Cave
" It was fast and easy transacting with inside travel. They respond pretty fast and offered solutions to my problems. I was choosing between the halong bay or Lan ha bay overnight cruise without spending over our budget and
Sophie did not mind answering my questions. She has been very patient with my indecisive nature. A night before we arrived in Hanoi, I emailed her again to inquire about the overnight cruise I wanted to book and she even came to our hotel to get my payment and give confirmation receipt. Fast and hassle free transacting with Inside Travel
DISCOUNTED PRICE - Read more... Hide
Select Ambassador Signature Cruise Packages with Best Offers
Room Types
Max
Rates

Ambassador Balcony

Room with balcony

Connecting room

18 Rooms
Ocean view
Double/twin
28 m²
First Deck

Check rates

More info »

Executive Ambassador Balcony

Room with balcony

Connecting room

17 Rooms
Ocean view
Double/twin
28 m²
Second Deck

Check rates

More info »

Ambassador Balcony Suite

Room with balcony

2 Rooms
Ocean view
Double/twin
35 m²
Second Deck

Check rates

More info »

Captain's View Ambassador Suite

Room with balcony

2 Rooms
Ocean view
Double/twin
35 m²
Second Deck

Check rates

More info »
Ambassador Signature Cruise: Itineraries & Routes
Step on board the elegant and opulent Ambassador Signature Cruise for an unforgettable journey as you discover Lan Ha Bay's magnificence. With 39 trendy and modern cabins and a capacity for 120 guests, this 5-star floating hotel has everything you need for a feel-at-home journey in the middle of the sea: air conditioning, private balconies, en-suite bathrooms, and bathtubs. Along with first-rate accommodation, Ambassador Signature also offers a premium Asian – European cuisine experience as well as a complete complement of modern facilities, including a luxury spa on board, a piano lounge, and a restaurant & bar.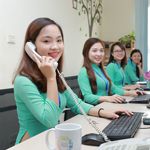 Being Halong bay cruise experts with over 10 years of experience.
Let us help you!
Halong Bay Cruises team is grateful to bring you a cruise vacation that will exceed your greatest expectations and offer you exceptional value. With the confidence and knowledge to find the right Halong bay cruise choice, we are always here to listen and arrange everything as your desire. Don't hesitate to send us your requests. We will send you the best offers shortly!
Help me find a cruise