What travelers love about La Pandora Cruise
Style: Modern
La Pandora Cruise is the newest premier cruise in Halong Bay and Lan Ha Bay
Less touristy route which makes you an unforgettable vacation
Feature 24 en-suite fully equipped and spacious balcony cabins
Large family suites ideal for families with children and groups of friends
Offer a wide range of luxury onboard facilities: La Pandora restaurant& bar, Sky bar & restaurant, large sundeck, spa & massage room, …
Enthusiastic and well-trained crew with careful attention to every detail
Shorter bus journey only 2 hours
" We planned our whole trip to Ha long with Rosie as our adviser. She was great in communication and the response time was excellent. Any problems or needs were taken care of instantly. Very nice and friendly. 5/5 well deserved.
Cruise Ha long Bay - Germany Read more... Hide
Select La Pandora Cruise Packages with Best Offers
Room Types
Max
Rates

Suite Balcony (1st Floor)

Room with balcony

Connecting room

10 Rooms
Ocean view
Double/twin
25 m²
First floor

Check rates

More info »

Panorama Suite

3 Rooms
Sea view
Double/twin
22 m²
3rd flloor

Check rates

More info »

Triple Suite Balcony (1st floor)

Room with balcony

2 Rooms
Sea view
Double/twin
30 m²
1 and 2nd floor

Check rates

More info »

Suite Balcony (2nd floor)

Room with balcony

6 Rooms
Sea view
Double/twin
25 m²
Second floor

Check rates

More info »

Triple Suite Balcony (2nd floor)

Room with balcony

3 Rooms
Sea view
Double/twin
30 m²
Second floor

Check rates

More info »

Family Suite Balcony (2nd floor)

Room with balcony

2 Rooms
Sea view
Double/twin
45 m²
Second floor

Check rates

More info »
La Pandora Cruise: Itineraries & Routes
Combining the modern beauty and oriental style, La Pandora is a new 5-star choice cruising to the more wildly untouched part of Lan Ha Bay. The vessel spreads over 4 decks measuring 52-meter length and 11.5-meter width, and made of wood and iron. Besides an array of luxurious facilities onboard like elegant dining areas, large sundecks, and spacious en-suite cabins, La Pandora Cruise is outstanding with an elite, professional team of crew and high-quality personal services, which will guarantee your voyage a truly unique and unforgettable experience .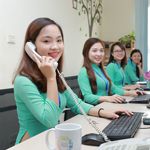 Being Halong bay cruise experts with over 10 years of experience.
Let us help you!
Halong Bay Cruises team is grateful to bring you a cruise vacation that will exceed your greatest expectations and offer you exceptional value. With the confidence and knowledge to find the right Halong bay cruise choice, we are always here to listen and arrange everything as your desire. Don't hesitate to send us your requests. We will send you the best offers shortly!
Help me find a cruise