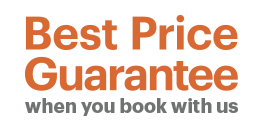 What travelers love about Paradise Elegance Cruise
Style: Modern luxurious style
One of the newest and most luxurious cruises in Halong Bay
One of the biggest in Halong Bay
Guarantee no rolling of the boat at all for sea-sick passengers
Private balcony guaranteed in each cabin
Perfect care-service: cater customers 24/24 any time throughout the cruise
Short transfer - ONLY 2.5 hours through the new highway roads
Operated by Paradise Group: TripAdvisor Certificate of Excellence 2015, 2016 and 2017
Not only visiting Titov Island - with amazing panoramic view of the Bay but also exploring Halong Bay's largest cave: Sung Sot Cave
Spectacular facilities: the most spacious spa facilities with a varied list of unparalleled spa therapies
" My second time in Ha long this time on Paradise elegance with my buddies. Enjoyed chilling on the deck pool, soaking in the glorious sunset with martinis in hand. The food and service was exceptional. Even the organisation of the tour from pickup to drop off was exceptionally smooth. Short out to Sophie who help organized the trip and Corrrina who served us for all our meals on board…and even danced to the lovely live band.


2nd time to Ha Long and still loving it - Singapore Read more... Hide
Select Paradise Elegance Cruise Packages with Best Offers
Room Types
Max
Rates

Deluxe Balcony

Room with balcony

14 Rooms
Sea view
Double/twin
25 m²
Main deck

Check rates

More info »

Executive Balcony

Room with balcony

13 Rooms
Sea view
Double/twin
25 m²
Upper deck

Check rates

More info »

Elegance Balcony Suite

Room with balcony

2 Rooms
Sea view
Double/twin
35 m²
Upper deck

Check rates

More info »

Captain's View Terrace Suite

Room with balcony

2 Rooms
Ocean view
Double/twin
35 m²
Upper deck

Check rates

More info »
Paradise Elegance Cruise: Itineraries & Routes
Managed by the pioneering cruising company in Halong Bay, Paradise Group, Paradise Elegance Cruise is an outstanding brand in Paradise Cruises Collection, which is renowned by its exquisite service and high-end professionalism among Halong Bay Fleets. This cruise is an ideal option for anyone seeking a luxurious experience to Halong Bay, which will definitely bring to guests the exceptional touch for their fantastic voyage amid the World Heritage Site.
Relish pleasant comfort and abundant utilities on the spacious sundeck
Just relish yourself with a wide selection of utilities on our spacious sundeck that you can choose, from admiring the most magical moments of brilliant sunset rising from the bay, to getting full energy in Tai Chi class or immersing yourself into the breathtaking magnificent beauty of Halong Bay, you will catch the most memorial experiences of your life adventure.
Being like a queen with our best marvelously luxury modern and stylish facilities
Pamper yourself with our numerous convenient facilities on the cruise ship made of aromatic wood, you will be surely overwhelmed by the special design which is a harmony combination of the elegant & modern beauty of Eastern style and the traditional legendary architecture. Each room onboard owns its individual style, from cabins to well-equipped bathrooms and others such as the restaurant, bar, spa room or library, etc that will never let you down.
A lot of space for your entertainment awaiting ahead
Besides available amenities on board, we provide a lot of space for passengers to freely entertain. You can satisfy yourself with the utmost comfort by picking up a book to read, inspiring with a glass of local wine, relaxing with a varied list of thorough spa therapies or just lying stretch on the armchair enjoying slow music to fulfill your amazing journey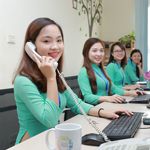 Being Halong bay cruise experts with over 10 years of experience.
Let us help you!
Halong Bay Cruises team is grateful to bring you a cruise vacation that will exceed your greatest expectations and offer you exceptional value. With the confidence and knowledge to find the right Halong bay cruise choice, we are always here to listen and arrange everything as your desire. Don't hesitate to send us your requests. We will send you the best offers shortly!
Help me find a cruise