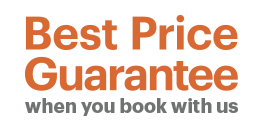 What travelers love about Peony Cruise
Style: Modern style
High standard services with professional staff
Elegant Peony Cruise Concept with luxury facilities.
One of the first 4 star cruises ever that has the best itinerary: Halong Bay - Lan Ha Bay
Only 2.5 hours from Hanoi centre to Peony Cruise
Ideal for families, couples or group of friends
Luxurious and well-furnished cabins, all have a private balcony from which you can savor yourself in the beauty of Halong Bay - Lan Ha Bay
Experience fishing with genially locals and come out with amazing livelihood stories
Visiting the amazing natural Trung Trang cave
Reluctant at first to book a cruise online so glad I did, I chose Inside Travel and had the pleasure booking with Jessie (Ms). Jessie replied promptly to all my emails and was able to answer all my queries. Unfortunately the weather wasn't on our side and our cruise was cancelled (2nights 3 days) . With time running out Jessie was able to book us in on another boat for 1 night 2 days before flying back to Australia. We were booked on the Paradise Elegance Cruise . The pick up, booking in and boarding went smoothly. Our cabin was lovely and all the staff went above and beyond to make our cruise memorable. The food was amazing and plentiful. Activities planned well and we had time to relax and just take in the amazing surroundings.Thank you Jessie for your determination and reassurance to make sure we got to experience Halong Bay.Highly recommend Inside travel and Paradise Elegance cruise. CHEERS Loretta and family
Halong Bay Experience - Read more... Hide
Choose your package & check rates now
Room Types
Max
Rates

Deluxe Cabin With Balcony

Room with balcony

12 Rooms
Sea view
Double/twin
25 m²
First Deck

Check rates

More info »

Family Deluxe Cabin With Balcony

Room with balcony

Connecting room

2 Rooms
Ocean view
Double/twin
50 m²
First Deck

Check rates

More info »

Premium Deluxe Cabin With Balcony

Room with balcony

6 Rooms
Ocean view
Double/twin
25 m²
Second Deck

Check rates

More info »

Family Premium Deluxe Cabin With Balcony

Room with balcony

Connecting room

2 Rooms
Ocean view
Double/twin
50 m²
Second deck

Check rates

More info »

Peony Exclusive Suite Cabin

Room with balcony

2 Rooms
Ocean view
Double
45 m²
Second Deck

Check rates

More info »
Peony Cruise: Itineraries & Routes
2
Days
Price from
$200 $180
3
Days
Price from
$324 $304
Peony Cruise is the ninth and the newest luxury cruise of Pelican Group launched in October 2018. Peony Cruise have strived to perfect our luxury line for fresh experiences in Halong Bay, with an upgraded level of premium cruising services. Peony Cruise houses 20 luxury cabins with an elite, professional crew that will provide you the best services during your travels in Halong Bay - Lan Ha Bay! Joining the Peony cruise, you will have a chance to visit Halong Bay, especially Lan Ha Bay. Lan Ha Bay is one of the most stunning bays in Vietnam which has many amazing and uncontaminated beaches yet un-touristy that you can enjoy awesome jade green water and many great photo opportunities...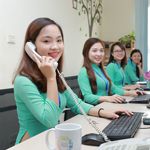 Being Halong bay cruise experts with over 10 years of experience.
Let us help you!
Halong Bay Cruises team is grateful to bring you a cruise vacation that will exceed your greatest expectations and offer you exceptional value. With the confidence and knowledge to find the right Halong bay cruise choice, we are always here to listen and arrange everything as your desire. Don't hesitate to send us your requests. We will send you the best offers shortly!
Help me find a cruise