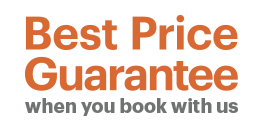 What travelers love about Peony Cruise
Style: Modern style
High standard services with professional staff
Elegant Peony Cruise Concept with luxury facilities.
One of the first 5 star cruises ever that has the best itinerary: Halong Bay - Lan Ha Bay
Only 2.5 hours from Hanoi centre to Peony Cruise
Ideal for families, couples or group of friends
Luxurious and well-furnished cabins, all have a private balcony from which you can savor yourself in the beauty of Halong Bay - Lan Ha Bay
Experience fishing with genial locals and come out with amazing livelihood stories
Visit the amazing natural Trung Trang Cave
" So far, the Inside Travel was the best travel agency in Vietnam we have had experience with - the level of service was outstanding and we rrally appreciated that Rosie who was our travel agent helped us find a cruise and itinerary that suited our needs and budget. We went on Peony cruise, everything was perfectly taken care of so we could enjoy the cruise and relax.
Amazing service and attention to detail - Read more... Hide
Select Peony Cruise Packages with Best Offers
Room Types
Max
Rates

Deluxe Cabin With Balcony

Room with balcony

12 Rooms
Sea view
Double/twin
25 m²
First Deck

Check rates

More info »

Family Deluxe Cabin With Balcony

Room with balcony

Connecting room

2 Rooms
Ocean view
Double/twin
50 m²
First Deck

Check rates

More info »

Premium Deluxe Cabin With Balcony

Room with balcony

6 Rooms
Ocean view
Double/twin
25 m²
Second Deck

Check rates

More info »

Family Premium Deluxe Cabin With Balcony

Room with balcony

Connecting room

2 Rooms
Ocean view
Double/twin
50 m²
Second deck

Check rates

More info »

Peony Exclusive Suite Cabin

Room with balcony

2 Rooms
Ocean view
Double
45 m²
Second Deck

Check rates

More info »
Peony Cruise: Itineraries & Routes
2
Days
Price from
$200 $180
3
Days
Price from
$324 $304
Peony Cruise is one of the luxury cruises of Big Bay Group launched in October 2018. Following the successful sister cruise ship,Mon Cheri Cruise, Peony Cruise brings to passengers the chances to explore the magnificent and pristine beauty of the cruising route through Lan Ha Bay. Housing 20 spacious luxury cabins artfully designed in the modern style, Peony Cruise promises to provide memorable voyages with a professional crew and premium cruising services.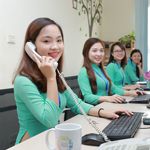 Being Halong bay cruise experts with over 10 years of experience.
Let us help you!
Halong Bay Cruises team is grateful to bring you a cruise vacation that will exceed your greatest expectations and offer you exceptional value. With the confidence and knowledge to find the right Halong bay cruise choice, we are always here to listen and arrange everything as your desire. Don't hesitate to send us your requests. We will send you the best offers shortly!
Help me find a cruise