What travelers love about Athena Luxury Cruise
Style: Modern
Comtemporary and graceful decoration
Private Balcony guarantee in all cabins
Hand crafted wooden furniture including working desks, wardrobes, and luggage shelves
One of the Newest Cruise on Halong Bay
Visit both Halong Bay and Bai Tu Long Bay
Helpful and enthusiastic staff
High quality wooden beds, comfortable mattress, soft pillows, crisp bed linen, and nice warm blankets
" We booked a ship tour through Ha Long Bay. The service (by Phuong Nguyen) was excellent! She helped us with everything around the tour and also with special requests. She always responded friendly and really quick with helpful information. The service continued even after the end of the tour. The VISA Approval Letter, organized by Phuong, worked perfectly. We were really surprised about the quality of the service - EXCELLENT! Thank you very much :-)
Great service! - Germany Read more... Hide
Select Athena Luxury Cruise Packages with Best Offers
Room Types
Max
Rates

Executive Suite With Balcony

Room with balcony

10 Rooms
Sea view
Double/twin
25 m²
First Deck

Check rates

More info »

Elegant Suite With Balcony

Room with balcony

6 Rooms
Sea view
Double/twin
28 m²
Second Deck

Check rates

More info »

Athena Triple Suite With Balcony

Room with balcony

2 Rooms
Sea view
Family
30 m²
First Deck

Check rates

More info »

Family Connecting Suite

Room with balcony

Connecting room

1 Rooms
Sea view
Double/twin
45 m²
Second Deck

Check rates

More info »

Athena Terrace Suite

Room with balcony

2 Rooms
Sea view
Double
30 m²
Second Deck

Check rates

More info »
Athena Luxury Cruise: Itineraries & Routes
The Athena Cruise is the brand new five-star luxury cruise vessel in Ha Long Bay – Bai Tu Long Bay. Built in 2016, the Athena Cruise made her maiden voyage on July 1st, 2017. The ship has 3 decks: a lower deck with reception, cabins, and boarding area, a middle deck with cabins, an indoor restaurant and bar, and a rooftop sundeck with open bar, coffee lounge, spa and sauna.
Our ship is state-of-the-art. The modern and luxurious design will make you feel like you have been invited aboard the pleasure cruise of a movie-star. We have a top-notch wine list and offer a wide variety of liquors, beers, cocktails, coffee, tea, and fresh-made juice. On the Athena Cruise you will receive VIP treatment in our luxurious accommodations while cruising through one of the most extraordinary landscapes Vietnam has to offer. The Athena Cruise is a perfect choice for any special moment such as a honeymoon, anniversary, business meeting, company retreat, family outing, or romantic getaway. Let us make your dream-trip a reality and give you the adventure you desire.
Our journey from the legendary Ha Long Bay to the less-traveled Bai Tu Long Bay will give you a unique experience that other cruises do not offer. On the Athena Cruise you will find yourself surrounded by natural beauty and captivated by the mysterious, ancient, natural wonder of Ha Long Bay.
Our friendly and professional staff and crew are dedicated to your safety and enjoyment.
RESTAURANT & BAR
Whether you are going to have a business lunch, romantic candlelight dinner or just a drink after a day, the five – star Athena restaurant always meet your needs
SPA AND MASSAGE
Be it a massage, a facial, or a labyrinth walk, we'll help you rediscover the joy of living.With an aromatic pillow for your eyes, a choice of aroma therapy oil, and a heated pillow for your neck, our mas – sage offering will pamper to mind and body.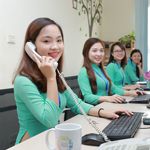 Being Halong bay cruise experts with over 10 years of experience.
Let us help you!
Halong Bay Cruises team is grateful to bring you a cruise vacation that will exceed your greatest expectations and offer you exceptional value. With the confidence and knowledge to find the right Halong bay cruise choice, we are always here to listen and arrange everything as your desire. Don't hesitate to send us your requests. We will send you the best offers shortly!
Help me find a cruise