Estella Premium Day Cruise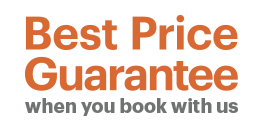 What travelers love about Estella Premium Day Cruise
Style: Traditional and Boutique
Visit unique and different route in Halong - Lan Ha Bay
Best choice for the travellers with 1 day cruising
2.5 hour riding luxurious comfort limousine via new expressway
Kayak through an array of stalagmite caves leaded into hidden lagoons
Swimming in a quiet cover with amazing backdrop
Select Estella Premium Day Cruise Packages with Best Offers
Estella Premium Day Cruise: Itineraries & Routes
As a great 3-star day cruise in the same operation of Aclass Cruises brand, Estella Premium Day Cruise offers travelers a charming itinerary program and excellent services from professional staff. Tourists will enjoy a fascinating 7-hour voyage sailing deep into the pristine Lan Ha Bay, an extension of Halong Bay with a bunch of outdoor activities. This day cruise is surely an outstanding option for anyone seeking a World Heritage Site experience within a day.





Exciting outdoor activities on bay
Outdoor activities are the essential parts of cruising Halong - Lan Ha Bay. Lots of attractive activities you can't miss such as kayaking, swimming, visiting farm fishing.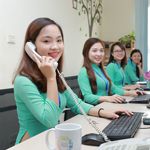 Being Halong bay cruise experts with over 10 years of experience.
Let us help you!
Halong Bay Cruises team is grateful to bring you a cruise vacation that will exceed your greatest expectations and offer you exceptional value. With the confidence and knowledge to find the right Halong bay cruise choice, we are always here to listen and arrange everything as your desire. Don't hesitate to send us your requests. We will send you the best offers shortly!
Help me find a cruise