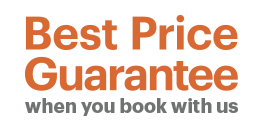 What travelers love about Hermes Cruise
Hermes Cruise Style: Modern Luxury
Feature 18 luxury cabins, meticulously and passionately designed in neoclassical style
The first and only cruise in Halong Bay owning two outdoor swimming pools
Full of the most modern amenities such as a high-class restaurant, massage and spa room, lounge bar,...
Enjoy delicious dishes and interesting activities: kayaking, swimming, cave visiting, cooking class, especially relaxing Tai Chi
Optimize travel time, only 2 hours driving from Hanoi to Halong Bay
All rooms are spacious designed, with private balcony and comfortable jacuzzi, and many other amenities available
" My friend and I had a really great time there. We both agreed that it is a once in a lifetime experience. The trip was made better with all the crew on board being so friendly and accommodating ! Highlight recommend!
Wonderful experience, once in a lifetime! People are nice, facilities are good and food was delicious - Singapore Read more... Hide
Select Hermes Cruise Packages with Best Offers
Room Types
Max
Rates

Junior Suite with Private balcony

Room with balcony

Connecting room

6 Rooms
Sea view
Double/twin
28 m²
The first floor

Check rates

More info »

Triple Junior Suite with Private balcony

Room with balcony

2 Rooms
Sea view
Double/twin
33 m²
The first floor

Check rates

More info »

Family connecting Junior Suite

Room with balcony

Connecting room

2 Rooms
Sea view
Double/twin
56 m²
The first floor

Check rates

More info »

Senior Suite with Private balcony

Room with balcony

Connecting room

4 Rooms
Sea view
Double/twin
30 m²
The second deck

Check rates

More info »

Triple Senior Suite with Private balcony

Room with balcony

2 Rooms
Sea view
Double/twin
50 m²
The second deck

Check rates

More info »

Family connecting Senior Suite

Room with balcony

Connecting room

2 Rooms
No view
Double/twin
60 m²
The second deck

Check rates

More info »

Royal Suite Terrace with Private balcony

Room with balcony

2 Rooms
No view
Double/twin
47 m²
The second floor

Check rates

More info »

President Suite with Terrace & Jacuzzi

Room with balcony

2 Rooms
Sea view
Double/twin
64 m²

Check rates

More info »
Hermes Cruise: Itineraries & Routes
Hermes Cruise is a new luxurious five-star iron cruise in Halong Bay that was launched in July 2022. The Hermes cruise Halong is named after Hermes - son of Zeus - who is the Emissary of the Gods, as well as considered the protector of human heralds, travelers and all merchants. Hermes Cruise Halong Bay owns a modern look but inside it's inspired with elegant and refined interior that surely brings a great experience to all tourists on board. Beside a full combo of modern facilities and stylized rooms with outstanding furniture, Hermes Cruise is also the first and only cruise in Halong Bay featuring two outdoor swimming pools that guarantees you the most comfortable moments of rest.
THE RESTAURANT
The Restaurant and Bar on Hermes Cruise is one of the best places onboard where you can enjoy the 360 degree view of the majestic scenery of Halong Bay while tasting delicious and attractive dishes. The restaurant is designed in a royal style with the open kitchen space that will surely provide the most genuine culinary experience.
SPA AND MASSAGE
Spa and Massage service is an outstanding point of Hermes Cruise that you should not miss while on board. The massage room and spa are where you rejuvenate after a busy day of exploring Halong Bay or just seek tension release and stress reduction. You can choose from body massage, facial treatment, or manicure & pedicure, all are offered by skillful and experienced therapists.
SUNDECK AND BAR
With an area up to 600m2, sundeck is the best spot to witness the exceptional stunning beauty of Halong Bay. Whether it's at dawn or sunset, you will always catch magic pictures, enjoy outdoor music stages or relax at the bar with hundreds of drinks. What's better than sipping a cool drink and admiring the beauty of nature? The sundeck is also the place where you participate in exciting activities, such as cooking class and Tai Chi practicing.
OUTDOOR POOLS
The two outdoor swimming pools are no doubt a special point on Hermes Cruise as it is the first and only cruise in Halong Bay. The first pool is on the second floor, in the front of the cruise, while the second is on the sundeck. Both can be considered four-season massage and spa jacuzzis with a capacity of 15 guests each, where you can relax and enjoy the splendid bay views.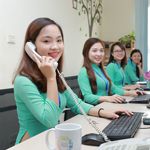 Being Halong bay cruise experts with over 10 years of experience.
Let us help you!
Halong Bay Cruises team is grateful to bring you a cruise vacation that will exceed your greatest expectations and offer you exceptional value. With the confidence and knowledge to find the right Halong bay cruise choice, we are always here to listen and arrange everything as your desire. Don't hesitate to send us your requests. We will send you the best offers shortly!
Help me find a cruise