What travelers love about Aphrodite Cruise
Style: Modern and Boutique
Launched in 2013 and regularly renovated and refurbished
Very caring and friendly services
High-quality cabin facilities
Excellent international and Vietnamese food
Service Dinner in private balcony and terrace (upon your request)
Kind and professional staff
Visit most popular Surprise Cave and Titov Island in Halong Bay
Modern waiting stop with free beverage and wifi (in the waiting lounge)
" Excellent cruise with Aphrodite Cruises to HaLong Bay organised by Jessie. Great door to door service. Food on boat great as was sleeping quarters with balcony. Should have done it 20 years ago before all the tourists arrived.
Ha Long Bay cruise - United Kingdom Read more... Hide
Select Aphrodite Cruise Packages with Best Offers
Aphrodite Cruise: Itineraries & Routes
2
Days
Price from
$160 $140
3
Days
Price from
$289 $269
Launched in 2013, Aphrodite Cruise has now become one of the most popular luxury cruises for visitors exploring Halong Bay. With stylish cabins and high-quality services, Aphrodite Cruise offers passengers many unforgettable experiences during the journey around the legendary bay. Whether admiring the outside landscapes from luxury cabins decorated in European style or partake in many outdoor activities such as swimming, kayaking, hiking, you will fully enjoy the best of your holiday with Aphrodite Cruise.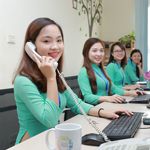 Being Halong bay cruise experts with over 10 years of experience.
Let us help you!
Halong Bay Cruises team is grateful to bring you a cruise vacation that will exceed your greatest expectations and offer you exceptional value. With the confidence and knowledge to find the right Halong bay cruise choice, we are always here to listen and arrange everything as your desire. Don't hesitate to send us your requests. We will send you the best offers shortly!
Help me find a cruise