Heritage Binh Chuan Cruise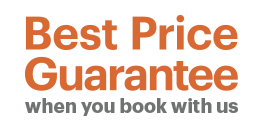 What travelers love about Heritage Binh Chuan Cruise
Style: Classic, Boutique
Running three overnight programs in Halong - Lan Ha Bay: 2 days, 3 days, and 4 days.
Spacious cabins with beautiful Vietnam's heritage design
Private balcony in all cabin types with floor-to-ceiling windows.
Outdoor pool on the third deck for refreshments
Innovative transfer Hanoi - Heritage Cruise within around 2.5 hours on the 5B highway
Various leisure activities on board: available library, art exhibition, shops on the ship, poolside bar, spa treatment, gym, etc
Outdoor experiences: kayaking, swimming, cycling, caving, etc are included
" We booked a cruise with Inside Travel and our experience was fantastic. Communication was great, and Hong Nham (so kind!) helped us in every step of the way to make the best decision possible. The cruise they advise us to take was simply breathtaking (Heritage Cruise) and the service exceeded our expectations. During our stay, Hong Nham followed-up our experience to make sure everything was going as planned. They take care of every detail from the beginning to the end of our trip. For example, my husband left something very valuable to him in the cruise and they helped us out to send it to our hotel as soon as possible. This is the best experience I had with an agency in a long time. If I come back to Vietnam, I will reach you for sure. BIG THANK YOU!
Best experience, great service and attention! - Spain Read more... Hide
Select Heritage Binh Chuan Cruise Packages with Best Offers
Heritage Binh Chuan Cruise: Itineraries & Routes
Launched from October 2019, Heritage Cruise Binh Chuan is a brand-new luxurious cruise that introduces the first Vietnamese boutique cruise on the Red River and the Gulf of the Tonkin. This beautiful cruise manages overnight programs through Halong - Lan Ha Bay with only twenty-cabin on board. Featuring all the most quintessences of Vietnam culture through design, gastronomy, destinations as well as the top-quality service from the dedicated crew, Heritage Cruise will let you discover the beauty of the UNESCO Heritage Site, in the utmost comfort and satisfaction.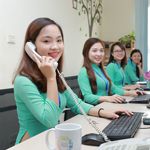 Being Halong bay cruise experts with over 10 years of experience.
Let us help you!
Halong Bay Cruises team is grateful to bring you a cruise vacation that will exceed your greatest expectations and offer you exceptional value. With the confidence and knowledge to find the right Halong bay cruise choice, we are always here to listen and arrange everything as your desire. Don't hesitate to send us your requests. We will send you the best offers shortly!
Help me find a cruise