Heritage Line Violet Cruise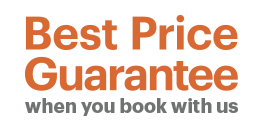 What travelers love about Heritage Line Violet Cruise
Style: Traditional & Boutique
One of the most high-end cruises on Halong Bay with a perfect service and decoration
Managed by the famous cruising company - Heritage Line
Small number of cabins (06 only) making visitors have a private place on Halong Bay
Ideal cruise for couples in honeymoon, groups of friends or passengers preferring privacy
Perfect itinerary including the must see-sites: Tien Ong Cave, Titov Beach, Cua Van floating village
Visits to Sung Sot Cave and Pearl Farm Village on the 3-day itinerary
High standard services with professional staff
" I worked with Dzung Nguyen of INSIDE TRAVEL to assist me with planning a short trip to Northern VietNam. She was a pleasure and exchanged perhaps 100 email dealing with my trip to Hanoi and Halong Bay. She was sensitive to my desire to stray away from the normal tour routine and have a truly private and unusual experience. She arranged my Hanoi guide; she coordinated lunch at a "non tourist" restaurant; she made certain that the sights that I wanted to see were included. Same with my travel to Halong Bay and the cruise she planned---great execution and attention to detail. Prices were fair as well but the real value add is the attention to detail and willingness to accommodate the requests of the customer. I highly recommend Dzung.
Great Travel Agency - United States Read more... Hide
Select Heritage Line Violet Cruise Packages with Best Offers
Room Types
Max
Rates

Junior Suite

Room with balcony

2 Rooms
Ocean view
Double/twin
36 m²
Main Deck

Check rates

More info »

Imperial Suite

Room with balcony

4 Rooms
Ocean view
Double/twin
38 m²
Upper Deck

Check rates

More info »
Heritage Line Violet Cruise: Itineraries & Routes
2
Days
Price from
$316 $291
3
Days
Price from
$450 $425
Violet Cruise has come into operation since 1st October, 2009 under the management of the well-known Heritage Line company. The cruise is a five-star Halong Bay Cruise with luxurious design that you will find its interior and decoration worth to admire all time. Violet Cruise enjoys a combination of traditional elegance and modern comfort that consists of a boutique dining room, a library & lounge, a Spa & Gym room and 6 individual cabins with marble bathroom, Jacuzzi & balcony. Cruising with Violet, you will surely get an exclusive look at the World Natural Wonder - Halong Bay with many unforgettable experiences.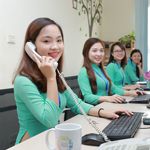 Being Halong bay cruise experts with over 10 years of experience.
Let us help you!
Halong Bay Cruises team is grateful to bring you a cruise vacation that will exceed your greatest expectations and offer you exceptional value. With the confidence and knowledge to find the right Halong bay cruise choice, we are always here to listen and arrange everything as your desire. Don't hesitate to send us your requests. We will send you the best offers shortly!
Help me find a cruise