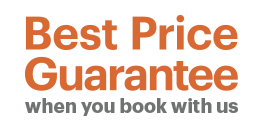 What travelers love about Indochine Premium Cruise
Style: Modern
Indochine Premium Cruise is the largest total area and sundeck in Halong Bay
Unique, luxurious and optimized Indochinese style design for each customer experience
House a wide range of luxury onboard recreations: Golf Course, Wine and Cigar Cellar, Kid Club, Swimming Pool...
Indochine Premium Cruise is The first disability-friendly cruise in the Halong bay with wide corridors and conveniently located elevators
Feature 37 lavish sea-view cabins, each with a private balcony and floor-to-ceiling windows
Ideal for families and groups of friends with large connecting rooms
Various dining/party experience spaces, focusing on international standard high-end clean food
" 1泊2日ハロン湾クルーズの手配をお願いしました。ベトナム旅行は初めてで、不安もありましたが、担当のJessieはとても親切で、返信も素早く、安心して任せることができました!
ハロン湾クルーズはIndochina Premium cruiseを選びましたが、豊富なアクティビティと親切なクルーたちのおかげでとても素晴らしい思い出になりました!コネクティングルームも用意していただき、船内でも快適に過ごしました!
また機会があれば、ぜひInside Travelにお願いしたいと思います!
Thank you, Jessie!!
1泊2日ハロン湾クルーズ - South Korea Read more... Hide
Select Indochine Premium Cruise Packages with Best Offers
Indochine Premium Cruise: Itineraries & Routes
2
Days
Price from
$200 $170
Following the success of the 5-star luxury overnight Indochine cruise on Lan Ha Bay, Indochina Sails will officially launch the largest, most luxurious and aesthetic Indochine Premium Cruise in Halong Bay on the next spring, January 2023. The cruise ship's design is the intersection of traditional Vietnamese beauty and French luxury architecture, making each space onboard a perfect resting place. Besides luxurious recreations, namely Golf Course, Wine and Cigar Cellar, Swimming Pool, and Sky bar, Indochine Premium is outstanding among other cruises with the largest sundeck area: one with 250m2 and the other with 1100m2, all are perfect for parties and events. Let's travel in luxury and style with Indochine Premium Cruise to explore the timeless beauty of Halong Bay - one of the world's natural wonders.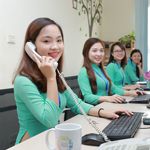 Being Halong bay cruise experts with over 10 years of experience.
Let us help you!
Halong Bay Cruises team is grateful to bring you a cruise vacation that will exceed your greatest expectations and offer you exceptional value. With the confidence and knowledge to find the right Halong bay cruise choice, we are always here to listen and arrange everything as your desire. Don't hesitate to send us your requests. We will send you the best offers shortly!
Help me find a cruise