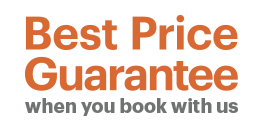 What travelers love about Emperor Cruise
The first five star - all inclusive cruise Halong Bay
Glorious Boutique Traditional style with the highlight of Royal Heritages
Inspired by the luxurious life of Emperor Bao Dai - Vietnamese last rich in History and Royal Heritage
Free unlimited massage, activities and exploration ( Optional price)
A true, all-inclusive luxury experience, free beverages including fine wines, beer and premium spirits, soft drinks, bottled water, specialty coffee and tea served throughout the ship
Guests can dine whenever and wherever they choose
Butlers in dining time
A newly built luxury cruise fleet, with all the latest safety feature
All-suite cruises with private balcony. Comfortable accommodation
Breakfast, lunch, and dinner included
24-hour room service option
Pre-paid gratuities
Picturesque locations
Daily and evening entertainment
Extra room amenities and services
Variety of sports and activities outside & on boat
" Insight was not the first local agency that I contacted. Through WhatsApp, the rep of the first agency which also receives an overall high praise at TripAdvisor always responded to me that he would check and get back to me "soon", but every time the "soon" was over a week, and after I had to keep reminded him. I couldn't help but thinking maybe that was the way how the travel agencies in Vietnam work – high promise, low delivery. The suites on Emperor Cruise I intended to book has 3 price tiers, the particular suite that I requested is under the 2nd tier, but grouped under the 3rd tier on the agency's website, I therefore asked the rep to clarify. When I reminded him for a feedback after over a week, he asked me to book directly with the cruise company!!! Luckily he did that to me, or I wouldn't have had contacted Insight Travel which gave me a total opposite impression.Through WhatsApp, Sophie of Insight Travel always offered prompt responses, even after her working hours. Not only the service was excellent, the prices she offered on both Emperor Cruise and Sofitel Legend Metropole Hanoi were also good deals; the food tour, despite being free, was a thumb-up as well.When I was in Hanoi, Sophie made sure I didn't miss my programs. She checked with the food tour guide if I was OK, and checked with me the next morning if I was well on the cruise shuttle bus. I highly recommend Insight and Sophie.Insight 不是我一開始聯絡的旅行社,原本聯絡的旅行社在TripAdviser也有高評價,但每次回覆一個訊息都超過一個星期,且經常都是在我發文催促之後,最後還索性叫我自己跟船公司訂房。原本很擔心是否當地旅行社都是這種工作態度,後來找上Insight, 由Sophie跟我聯絡,處理事務態度完全不一樣,回覆問題既迅速又細心,提供的飯店及郵輪房間的價格都漂亮,連贈送的小吃行程都不馬虎,讓人極為滿意。
Insight changes my perception of local travel agencies - Taiwan Read more... Hide
Select Emperor Cruise Packages with Best Offers
Emperor Cruise: Itineraries & Routes
Inspired by the luxurious life of Vietnam's last King - Emperor Bao Dai, Emperor Cruise is the first five stars - all inclusive cruise in beautiful and extensive unexplored Bai Tu Long Bay (Quang Ninh) now. The cruise itself is a collection of Vietnamese rich History, Cultures, Arts and a discovery of the 30s with Inspirational Design and Royal Heritage. For the purpose of providing all passengers with an experience of being a Queen/ King, Emperor Cruise brings you Every Moment in which you are being treated as kings and queens, indulged in services such as music, fine art, architecture, culture, cuisine, history, and outdoor & indoor activities, life on boat, stories of the Emperor Bao Dai through the design and where everything is all included.
Being the most boutique, luxurious, sophisticated & unique designed cruise in Ha Long bay, Emperor Cruise highlights itself with 8 ensuite cabins equipped with full ocean view, private balconies, butlers on board, and limousine services to and from the port. All the boat likes a small Vietnam country with 8 suites named 8 villas of the Emperor Bao Dai through out all regions of Vietnam. Besides 8 suites, there are Gym, Spa & Massage, Open bars & lounges, Bistro- bar & cinema, library, kids' club and huge restaurant.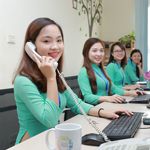 Being Halong bay cruise experts with over 10 years of experience.
Let us help you!
Halong Bay Cruises team is grateful to bring you a cruise vacation that will exceed your greatest expectations and offer you exceptional value. With the confidence and knowledge to find the right Halong bay cruise choice, we are always here to listen and arrange everything as your desire. Don't hesitate to send us your requests. We will send you the best offers shortly!
Help me find a cruise