Heritage Line Ylang Cruise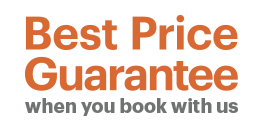 What travelers love about Heritage Line Ylang Cruise
Style: Asian-Vietnamese design with French-Colonial accents
Unrivaled 3 days – 2 nights itinerary combining active experiences with recreation and lifestyle on board
Traditional Vietnamese and Indochinese design
Wellness and Lifestyle themed with an expensive Spa, Sauna and Yoga room
Indochine-style restaurant & bar with wood-paneled ceiling and rattan furniture
Only 10 Suites (2 categories from 40,51,54 sqm) with private balconies
Inviting outdoor pool on Sundeck
Unique itinerary in Lan Ha Bay and Cat Ba Island
" We used Halong Bay Cruises @ Inside Travel for booking our Lan Ha 3 day 2 night cruise we included
In this transfer from Hanoi to port and a sea plane sightseeing sight pre cruise around Halong Bay. We were supported from start to finish by the excellent Sophie who dealt with all the bookings , support pre cruise and kept in contact with us to ensure all was well once we had started the arranged bookings! We could not have asked for more attentive personal service. The package was favourably priced and all the plans worked to schedule with excellent third party providers for driver, sightseeing tour and cruise! If you are considering Vietnam plans then think no more about who to work with to support and you could ask for Sophie I am sure… thank you Sophie and colleagues for delivering a memorable experience!
Excellent Lan Ha Bay on Ylang Heritage Line courtesy of Halong Bay Cruises @ Inside Travel - United Kingdom Read more... Hide
Select Heritage Line Ylang Cruise Packages with Best Offers
Room Types
Max
Rates

Signature Suite

Room with balcony

Connecting room

6 Rooms
Sea view
Double/twin
40 m²
Main Deck

Check rates

More info »

Regency Suite

Room with balcony

2 Rooms
Sea view
Double
53 m²
Upper Deck

Check rates

More info »

Premium Regency Suite

Room with balcony

2 Rooms
Sea view
Double
51 m²
Upper Deck

Check rates

More info »
Heritage Line Ylang Cruise: Itineraries & Routes
3
Days
Price from
$550 $440
Ylang Cruise is the latest member of Heritage Line's ship collection in Lan Ha Bay following its sister - Ginger Cruise. This brand new boat features a splendid blend of Asian-Vietnamese design with French-Colonial accents. With only 10 suites, each with a delicate floral leitmotif inspired by local poetry and related to the four seasons of the year, Ylang Cruise is a perfect choice for those who look for a small private boat. Especially, Ylang Cruise operates only the 3 day 2 night itinerary in Lan Ha Bay which means travelers can enjoy maximum time in the boat. All this creates an inimitable sense of bliss and an exceptional abode at sea.
Viet Hai is a famous fishing village on Cat Ba Island, Cat Hai district, Hai Phong Province which attracts a large number of tourists due to the original and unique natural landscape and friendly people. Often included in the cruises' 3 day 2 night itinerary on Lan Ha Bay, the cycling experience along the...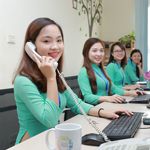 Being Halong bay cruise experts with over 10 years of experience.
Let us help you!
Halong Bay Cruises team is grateful to bring you a cruise vacation that will exceed your greatest expectations and offer you exceptional value. With the confidence and knowledge to find the right Halong bay cruise choice, we are always here to listen and arrange everything as your desire. Don't hesitate to send us your requests. We will send you the best offers shortly!
Help me find a cruise