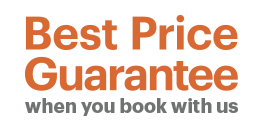 What travelers love about Aqua of the Seas Cruise
Style: Modern
Feature 27 beautifully appointed suites, each equipped with a private balcony and an ensuite bathroom
Spacious connecting rooms ideal for families and groups of friends
Classic schedule to visit Ba Trai Dao Beach, Viet Hai village, Cat Ba island, Dark & Bright Cave,...
Travel by high-class Limousine or Shuttle bus (Depending on the needs of guests)
A wide range of modern facilities: Jacuzzi, Spa & Massage Room, Gym Room,...
Savor the best cuisine on board and highlights of a cooking demonstration
" I'm very lucky to find this travel and the agent this time. The agent who helped us named Sophie. She is very dedicated and super helpful. She was offering some cruises within our budget and also helped us with our ticket when we got a problem with it. All the details, visa requirements, car pick up contact details are provided nicely and timely. Thank you for doing so much for us even after your working hour.

The most important thing, I wanna say thank you for arranging this trip for us. The cruise experience is awesome. The cruise is good, the food is delicious and the service is very friendly. They even celebrated our anniversary in a nicely decorated room. We are very satisfied with all of them

Thank you so much, our trip won't be happened so smoothly without your help, Sophie. Your contribution is more than our expectation. We are really appreciated.

May you and your company have a prosperous future.

Fen
The Cruise Experience You Must Try - Taiwan Read more... Hide
Select Aqua of the Seas Cruise Packages with Best Offers
Room Types
Max
Rates

Aqua Junior Suite

Room with balcony

Connecting room

7 Rooms
Sea view
Double/twin
36 m²
The First Floor

Check rates

More info »

Aqua Senior Suite

Room with balcony

17 Rooms
Sea view
Double/twin
36 m²
The Second Floor

Check rates

More info »

Aqua Triple Suite

Room with balcony

2 Rooms
Sea view
Double/twin
54 m²
The Third Floor

Check rates

More info »

Aqua Junior Family Suite

Room with balcony

Connecting room

2 Rooms
No view
Double/twin
70 m²
The First Floor

Check rates

More info »

Aqua President Suite

Room with balcony

1 Rooms
Sea view
Double
155 m²
The Second Floor

Check rates

More info »
Aqua of the Seas Cruise: Itineraries & Routes
2
Days
Price from
$175 $140
3
Days
Price from
$350 $280
Feel the breath of the sea in every corner when you experience an incredible journey with Aqua of the Seas Cruise. With 4 decks, this brand-new luxury cruise features 27 beautifully appointed suites accommodating a total of 60 passengers, each coming with a spacious private balcony, an ensuite bathroom, and cozy decoration. Apart from a wide range of international standard service and amenities like restaurants, bars, spa & gym room, reading space,... Aqua of the Seas Cruise offers a classic 2 day 1 night or 3 day 2 night itinerary including the best attractions and fascinating activities when exploring Halong Bay – Lan Ha Bay. Let all your senses be embraced by the pristine beauty of nature together with Aqua of the Seas Cruise.
2 Luxury Restaurants Onboard
The outstanding highlight of Aqua of the Seas Cruise is the two luxurious restaurants with a total space of 300 sqm. Located on the first deck is the Aqua Restaurant with an area of 180 sqm and a capacity of 81 guests. Meanwhile, the Diamond Restaurant on the third floor is smaller with a space of 120 sqm for 40 guests. Both places are well-designed with dark brown tone and wooden furniture, creating a perfect venue for romantic dinners.
A Superb Range of Modern Facilities
Like the other new cruises, Aqua of the Seas Cruise offers a long list of luxury facilities and amenities that keep travelers excited all the time during the voyage. Let's spend time in the Spa room with relaxing massage treatments, reading books in the library room, having fun time with kids in the children's play area or chilling under the cool water of the Jacuzzi tub on the third floor.
Well Researched Itineraries With Many Must-Try Activities
Your incredible journey with Aqua of the Seas Cruise will start from Tuan Chau Harbor and pass through Halong Bay to the splendid waters of Lan Ha Bay. There, you will go kayaking around Ba Trai Dao Beach, explore the pristine Dark & Bright Cave, or visit Viet Hai Village on Cat Ba Island. If you're not fond of off board activities, let's participate in the afternoon tea or a Vietnamese cooking class. In the evening, don't miss fun times at the bar, karaoke or squid fishing with the friendly crew.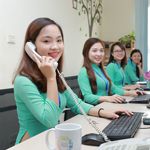 Being Halong bay cruise experts with over 10 years of experience.
Let us help you!
Halong Bay Cruises team is grateful to bring you a cruise vacation that will exceed your greatest expectations and offer you exceptional value. With the confidence and knowledge to find the right Halong bay cruise choice, we are always here to listen and arrange everything as your desire. Don't hesitate to send us your requests. We will send you the best offers shortly!
Help me find a cruise