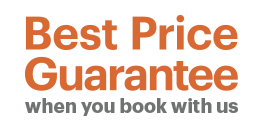 What travelers love about Hera Cruise
Hera Cruises is a luxury boutique cruise in Halong Bay
Focus on customizing tours upon guest comfort, time, design and maximize time/ each
Butler with excellent F & B skills, and in born talent about smart & touching interactions to reach 1-1 service standard
Multiple plans for food/drink/themes in restaurant
High-class drink list with Hera signature choices included British afternoon tea/cocktail party Utmost privacy with in room services, banquet, stage, lounge, and different dinning areas designed
Suppliers materials from reputable suppliers and longstanding brand
" The Trip from Hanoi Hotel pickup to Halong Bay when smoothly with the luxury van. The Hera overnight cruise was incredible from the service provided to the Luxury Balcony Cabin all exceeded our expectations.Good areas visited canoeing,island visits,cave visits all great activities
Trang Nguyen (Ms.) arranged a overnight trip with Hera Cruises and did a fantastic job with excellent communication throughout emails etc very informative and recommend SE Asia Travel ® Vietnam Travel - NewZealand Read more... Hide
Select Hera Cruise Packages with Best Offers
Hera Cruise: Itineraries & Routes
Crafted for modern voyagers who seek the finest experiences imaginable, Hera Cruise marries the celestial qualities of the Greek goddess with the universal energies of space, air, fire, water and earth to create an elite cruise experience like no other. Step aboard our ultra luxury cruise ship for a trip to a mythical time and place - Vietnam's UNESCO World Heritage Site, Halong Bay. Find unparalleled serenity in style and comfort as you immerse yourself in a landscape distinguished by stunning limestone, karsts and islets.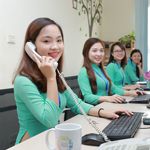 Being Halong bay cruise experts with over 10 years of experience.
Let us help you!
Halong Bay Cruises team is grateful to bring you a cruise vacation that will exceed your greatest expectations and offer you exceptional value. With the confidence and knowledge to find the right Halong bay cruise choice, we are always here to listen and arrange everything as your desire. Don't hesitate to send us your requests. We will send you the best offers shortly!
Help me find a cruise