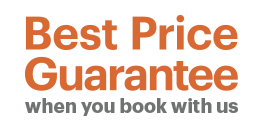 What travelers love about Indochina Sails
Traditional Style & Modern facilities
Own 10 years of experience in cruising operation, being a prestigious cruise
Small but cozy and comfortable cabin
Traditional decoration makes visitor be impressive, a wooden junk designed in time-honoured traditional style, with contemporary and luxurious cabins and facilities.
The interesting itinerary helps visitor discover high light destinations like: Halong Bay, Bai Tu Long Bay, Cua Van Fishing Village, Titop Island.
Variety of foods to serve customers (from normal food to vegetable foods...)
High quality services
Friendly and carefully staffs
The company has 04 different Indochina Sails with different capacity (One Indochina Sails 14 cabins, Two Indochina Sails with 15 cabins and the biggest one is 23 cabins)
" My husband and I had a night in Hanoi then a night on a boat in Halong Bay with Indochina sails. This was organised by Ngan who was very good. Everything was perfect the food and the guide were great and the activities were very good also. Thank you Ngan you have been very helpful.
Hanoi and Halong bay - United Kingdom Read more... Hide
Select Indochina Sails Packages with Best Offers
Indochina Sails: Itineraries & Routes
2
Days
Price from
$231 $199
3
Days
Price from
$309 $284
Backed by 25 years experience hosting international guests on the tranquil waters of Halong Bay, Indochina Sails has set a new standard for luxury cruising. The first company to offer overnight cruises on the bay, Indochina Sails is now widely known as the number one choice for discerning travellers, operating a fleet of four newly built wooden junks designed in time-honored traditional style, with contemporary and luxurious cabins and facilities.

All of Indochina Sails' boats are built to the highest standards and designed to incorporate traditional style and modern facilities. They are built entirely of aged wood, providing a rich and warn ambience. Cabins feature the beautiful and durable "Huong timber", which is very good for the health. Each boat has luxury cabins on the second floor and senior cabins on the first floor, all with well-appointed amenities including luxurious bed linen, in-house telephone, and separate bathroomswith a massage shower, a mini fridge, air-conditioning, and wardrobe.

With the aim of serving tourists better, Indochina Sails was set up as an independent branch to operate a fleet of luxury cruise vessels. It has introduced four boats: One Indochina Sails 14 cabins, Two Indochina Sails with 15 cabins and the biggest one is 23 cabins. The cabin categories are: Superior, Deluxe, Suite, President Suite with Double and Twin beds available.



Cua Van fishing village is the extremely famous floating community located between Halong Bay and Lan Ha Bay which was once included in the list of 16 most beautiful ancient villages in the world in 2012 by the travel website Journeyetc.com. The fishing village is located in Hung Thang commune, Halong city, about 20km from the Tuan Chau...
Titov Island (also known as Titop Island) is one of the most popular destinations on Halong Bay located in the heart of Halong Bay, and only 8 kilometers south-east of Bai Chay Harbour. Many international and domestice visitors choose a day cruise or overnight cruise on the crowded Halong Bay instead of other lesser touristy bays because for...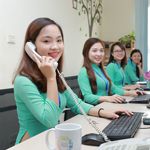 Being Halong bay cruise experts with over 10 years of experience.
Let us help you!
Halong Bay Cruises team is grateful to bring you a cruise vacation that will exceed your greatest expectations and offer you exceptional value. With the confidence and knowledge to find the right Halong bay cruise choice, we are always here to listen and arrange everything as your desire. Don't hesitate to send us your requests. We will send you the best offers shortly!
Help me find a cruise