What travelers love about La Casta Regal Cruise
Style: Modern with contemporary design
A new member of luxury segment of Halong - Lan Ha Bay fleets
Unique and original Lan Ha Bay discovery with less-visited spots
Private balcony in all cabin types with full-framed window overlooking to the bay
Outdoor pool on the third floor for unwinding
2.5 hours driving transfer Hanoi - Halong Bay - Hanoi on the modern 5B highway
Connecting cabins appropriate for families and groups
Various exciting experiences during the trip: kayaking, boating, cycling, Tai-Chi Class, cooking class, etc
" We had an amazing cruise experience at Halong Bay, we had taken La Casta Regal cruise which for a package of 2 days 1 night. The time spent at cruise is very memorable for us, thanks to Inside travel team for arranging a smooth journey for us and special mention to Sophie who has done all the arrangements for us.


Halong Bay Cruise 2 days 1 night trip - Read more... Hide
Select La Casta Regal Cruise Packages with Best Offers
Room Types
Max
Rates

Junior Suite with Private Balcony

Room with balcony

Connecting room

6 Rooms
Sea view
Double/twin
25 m²
1st Deck

Check rates

More info »

Triple Junior Suite Balcony

Room with balcony

4 Rooms
Sea view
Triple
40 m²
1st Deck

Check rates

More info »

Family Junior Suite Connecting

Room with balcony

Connecting room

2 Rooms
Sea view
Double/twin
50 m²
1st deck

Check rates

More info »

Executive Suite with terrace

Room with balcony

2 Rooms
No view
Double
50 m²
2nd Deck

Check rates

More info »

Honeymoon Suite with terrace

Room with balcony

2 Rooms
Sea view
Double
50 m²
2nd Deck

Check rates

More info »

Senior Suite Balcony

Room with balcony

Connecting room

10 Rooms
Ocean view
Double/twin
25 m²
2nd Deck

Check rates

More info »

Family Senior Suite Connecting

Room with balcony

Connecting room

2 Rooms
Sea view
Double/twin
50 m²
Second Deck

Check rates

More info »
La Casta Regal Cruise: Itineraries & Routes
Newly joined to the luxury segment of fleets in Halong Bay in 2019, Doris Cruise promisingly aims to create a leisure overnight trip amid the Natural Heritage Site that allows every guest can fully enjoy their time in Halong - Lan Ha Bay rather than trying to follow party crowds in main stops here. Not only offering a private balcony in all cabin types, Doris also accommodates an outdoor pool on the third floor so that you can admire the natural beauty almost any time onboard. The charm of a unique and original Lan Ha Bay will bring to you unforgettable experiences along with Doris Cruise.
Unwinding outdoor pool
Not many cruise fleets in Halong Bay offer pool onboard. To meet up guests' expectations, Doris Cruise proudly accommodates an outdoor pool on the third floor. Featuring a panoramic view to the bay, it is an ideal place for you to unwind and freely immerse in the scenic beauty of Halong - Lan Ha Bay.
Elegant Restaurant
Accommodating a contemporary design with full-framed windows, Doris restaurant offers a warm and cozy ambiance but comfortable space that can make your trip more fantastic. WIth a meticulous-selected set menu, Doris Cruise hopes to give you incredibly hearty meals when aboard.
Exclusive and different discovery in Lan Ha Bay
With a new itinerary exploring the hidden charm of the UNESCO Heritage Site, Doris Cruise leads you to less crowded spots where you can dive into the serenity of landscapes. If you're seeking a leisure overnight cruise trip in Halong Bay escaping from the busy vibe of a renowned tourist site in Vietnam, spending your time aboard Doris Cruise will bring to you unforgettable memories when in here.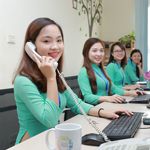 Being Halong bay cruise experts with over 10 years of experience.
Let us help you!
Halong Bay Cruises team is grateful to bring you a cruise vacation that will exceed your greatest expectations and offer you exceptional value. With the confidence and knowledge to find the right Halong bay cruise choice, we are always here to listen and arrange everything as your desire. Don't hesitate to send us your requests. We will send you the best offers shortly!
Help me find a cruise