What travelers love about Dora Cruise
Well-furnished elegant style with a romantic design
Spacious cabins with private balcony all types, available extra beds
Different itineraries with exceptional selections of landmarks in Halong - Lan Ha Bay
Innovative transfer with new routes in the 5B highway (2.5 hours driving)
Features a fusion of Vietnamese and Western cuisine
Connecting cabins for families or groups
Available wellness facilities including spa treatments and a fitness room onboard
Various activities on and off-board: cooking class, Tai-Chi Session, kayaking, swimming, biking, hiking, caving, etc
" Dora cruise was excellent. Not cheap but value for money - the view from the bedrooms was like nothing else we'd ever experienced. The bus was the most comfortable we have ever travelled on.
And Bruce Panda was a wonderful host.
Great cruise - you will not want to leave - United Kingdom Read more... Hide
Select Dora Cruise Packages with Best Offers
Room Types
Max
Rates

Junior Suite

Room with balcony

6 Rooms
Sea view
Double/twin
28 m²
First Floor

Available

More info »

Family connecting Junior Suite

Room with balcony

Connecting room

2 Rooms
Sea view
Double/twin
56 m²
First Floor

Available

More info »

Senior Suite with Balcony

Room with balcony

8 Rooms
Sea view
Double
28 m²
Second Floor

Available

More info »

Executive Suite

Room with balcony

2 Rooms
Sea view
Double
45 m²
Second Floor

Available

More info »

Honeymoon Suite with Terrace

Room with balcony

2 Rooms
Sea view
Double
45 m²
Second Floor

Available

More info »
Dora Cruise: Itineraries & Routes
Launched in early 2020, Dora Cruise is a luxurious cruise operating newly exceptional itineraries exploring the hidden charm of Halong - Lan Ha Bay. Dora Cruise is where the classic meets modernity in a romantic ambiance. Featuring the finest amenities along with top-end service from dedicated staff onboard, the variety of cooking styles that can offer diverse options for diners, and the iconic spots in Lan Ha Bay with enchanting beauty, Dora Cruise promises to bring to you unforgettable memories in Heritage Site.
Exceptional selection of iconic spots in Lan Ha Bay
Let's leave behind all the worries of daily life to embark on our cruise and release your soul into gentle waves with us. Dora Cruise will accompany you to new destinations to discover all the hidden corners of the treasures of Lan Ha bay, Halong bay. Paddling a kayak to explore thousands-year-old caves, visiting Viet Hai fishing village to enjoy the Vietnamese rural atmosphere or enjoying the nightlife on the bay with our special cocktails … all the most enjoyable experiences will be included in Dora journey with many surprises waiting for you.
The harmonious fusion of various cuisines
During your stay on board, you will join us to travel to the land of flavors. Every day on Dora Cruise, you will explore the delights of a refined table and high-end Vietnamese cuisine prepared by our talented chefs or participate in Vietnamese cooking class. We also serve Asian and European dishes on the menu to offer a variety of options for you.
Available wellness facilities onboard
Take advantage of time during your voyage to focus on one of the elements that matter the most in life – your wellness. Dora Cruise provides you a fitness center with modern cardio and strength training equipment. You can also take part in Tai chi classes in the early morning to start an energetic day. Don't forget to relax at Sens Spa to enjoy natural therapies and massage treatments. At any time of the day, you can enjoy sunbathing and sightseeing on our spacious sundeck: feel the energy of the rising sun and wind, free your mind and let the stress sail away from you.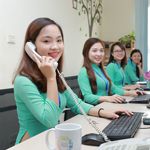 Being Halong bay cruise experts with over 10 years of experience.
Let us help you!
Halong Bay Cruises team is grateful to bring you a cruise vacation that will exceed your greatest expectations and offer you exceptional value. With the confidence and knowledge to find the right Halong bay cruise choice, we are always here to listen and arrange everything as your desire. Don't hesitate to send us your requests. We will send you the best offers shortly!
Help me find a cruise