What travelers love about Pelican Glory Cruise
Style: Classic & Traditional
Modern and tastefully designed vessels
Well-appointed cabins with large en-suite bathrooms
Large sundeck with comfortable lounging furniture and elegant dining room & bar
Full-equipped facilities and room amenities as a floating hotel
Friendly and helpful staff
Delicious food options for vegetarians and non-vegetarians
Service quality ranks 4 star standard
" Sophia is a very helpful staff. She answered all my questions and help me book accordingly to my budget. And managed to free upgrade from 3 stars cruise to a 4 stars cruise instead. I'm really happy! My 10 year old son is really enjoyed it and wanted to stay 1 more night. Good job Sophia, you are a really professional staff!!
Halong Bay trip - Read more... Hide
Select Pelican Glory Cruise Packages with Best Offers
Pelican Glory Cruise: Itineraries & Routes
Designed meticulously in a classic Western-style with traditional features, Glory Legend Cruise is an outstanding 3-star cruise managed by the famous Pelican Group cruising company. The vessel houses 22 spacious well-appointed cabins with large en-suite bathrooms, a comfortable sundeck, and an elegant dining room & bar. With Glory Legend Cruise, your voyage will pack with exciting activities and relaxation time beside family and friends. This amazing cruise is a perfect option for those seeking a unique and unforgettable experience in the World Natural Wonder - Halong Bay.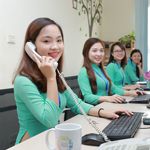 Being Halong bay cruise experts with over 10 years of experience.
Let us help you!
Halong Bay Cruises team is grateful to bring you a cruise vacation that will exceed your greatest expectations and offer you exceptional value. With the confidence and knowledge to find the right Halong bay cruise choice, we are always here to listen and arrange everything as your desire. Don't hesitate to send us your requests. We will send you the best offers shortly!
Help me find a cruise