What travelers love about O'Gallery Lotus Cruise
Style: Modern luxurious style
One of the newest and most luxurious cruises in Halong bay
Private balcony guaranteed in each cabin
Perfect choice for not only couples but also big families with children
Spacious luxurious cabins with full facilities
Only 2 hours driving from Hanoi center on high way roads
Cycling and Trekking tour at Viet Hai Village ( with 3 days 2 nights titinerary )
Kayaking, swimming, cooking class all included
" We had a great trip together on O'gallery Lotus Cruise, It was arranged through Inside Travel so everything was super easy. The transfer bus from Hanoi was very comfortable. The boat was very luxurious and the rooms were beautiful. The food was delicious. Loved swimming and kayaking, and the cooking demo was lots of fun. The staff were friendly and helpful and we had an excellent time. I would definitely recommend O'Gallery Lotus cruise.
Great Trip - United Kingdom Read more... Hide
Select O'Gallery Lotus Cruise Packages with Best Offers
Room Types
Max
Rates

Wild Lotus Suite

Room with balcony

Connecting room

12 Rooms
Sea view
Double/twin
35 m²
First and Second Floor

Check rates

More info »

Wild Lotus Family Suite

Room with balcony

Connecting room

2 Rooms
Sea view
Double/twin
70 m²
First and Second Floor

Check rates

More info »

Jade Lotus Suite

Room with balcony

2 Rooms
Sea view
Double/twin
35 m²
Third Floor

Check rates

More info »

Royal Lotus Suite

Room with balcony

4 Rooms
Sea view
Double
55 m²
Second Floor

Check rates

More info »
O'Gallery Lotus Cruise: Itineraries & Routes
O'Gallery Lotus Cruise is designed with the inspiration from the "lotus d'orient" – a flower symbolizing compassion and wisdom, being gently beautiful without any mediocre competition but bringing an excellently perfection because of both incense and colors. When O'Gallery Lotus cruises her voyage in the bay, it is likened to a fairy scene: a lotus floating on the water – "The Supreme Lotus Flower". Setting a step on O'Gallery Lotus Cruise, guests will be impressed by the symbol of Lotus in every detail: from the reception to restaurant, in and outside of the cabins, from the floor to the ceiling. This themed image creates a unique and boutique beauty for O'Gallery Lotus Cruises in the middle of poetic Lan Ha Bay with luxurious design, modern furniture but still combined harmoniously with Vietnamese soul.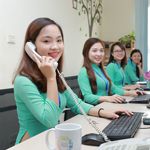 Being Halong bay cruise experts with over 10 years of experience.
Let us help you!
Halong Bay Cruises team is grateful to bring you a cruise vacation that will exceed your greatest expectations and offer you exceptional value. With the confidence and knowledge to find the right Halong bay cruise choice, we are always here to listen and arrange everything as your desire. Don't hesitate to send us your requests. We will send you the best offers shortly!
Help me find a cruise