What travelers love about Magenta Cruise
Convenient 2.5 hours driving from Hanoi to Halong Bay and vice versa
Private balcony all cabin types with full-framed window
Connecting cabins for families or groups
Available spa treatment and jacuzzi onboard
Special and different itineraries in Lan Ha Bay to less touristic areas
Savory BBQ Dinner onboard with various choices of delicious dishes
Deeply discover Cat Ba National Park: conquering Ngu Lam Peak, visiting Trung Trang Cave, biking in Viet Hai Village
Leisurely kayaking in Dark & Bright Cave
Select Magenta Cruise Packages with Best Offers
Room Types
Max
Rates

Deluxe Balcony

Room with balcony

10 Rooms
Ocean view
Double/twin
20 m²
First Floor

Check rates

More info »

Deluxe Suite Balcony

Room with balcony

12 Rooms
Ocean view
Double/twin
20 m²
Second Floor

Check rates

More info »

Deluxe Family Balcony

Room with balcony

Connecting room

2 Rooms
Ocean view
Double/twin
50 m²
Second Floor

Check rates

More info »

Connecting Suite Balcony

Room with balcony

Connecting room

2 Rooms
Ocean view
Double/twin
45 m²
Third Floor

Check rates

More info »
Magenta Cruise: Itineraries & Routes
Proud to be a member of experienced fleets in Halong Bay, Magenta is a brand-new 5 stars cruise which offers unique and different itineraries in Lan Ha Bay. With contemporarily elegant style, 26 cabins of Magenta Cruise are well-equipped with the finest amenities, private balcony, and great full-framed window overlooking the scenic landscapes of the bay. High-quality service along with dedicated staff will surely create the most leisurely luxurious moments to any visitors choosing Magenta Cruise for their trip to the World Heritage Site.
Spacious Sundeck
Located on the 4th deck with the outdoor bar, you will get the top view of Halong bay through. This sundeck is the ideal area to relax, sunbathe, enjoy with your drinks or refresh yourself with the Tai Chi class in the early morning.
BBQ Dinner on board
Guests choosing Magenta Cruise for the trip to Halong - Lan Ha Bay will savor the delicious BBQ Dinner on board in the lively music and gentle breezes. Various choices of food will fulfill your empty stomach after a full day of activities.
Deep exploration on Cat Ba Island
With cruise itineraries from Magenta Cruise, visitors will have a chance to discover the most highlights on Cat Ba Island. From conquering Ngu Lam Peak where offers a panoramic view on entire the island to visiting Trung Trang Cave, from enjoying sun-sand-sea on sandy beaches to biking in Viet Hai Village, each activity will be a fascinating moment during your trip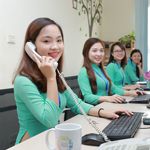 Being Halong bay cruise experts with over 10 years of experience.
Let us help you!
Halong Bay Cruises team is grateful to bring you a cruise vacation that will exceed your greatest expectations and offer you exceptional value. With the confidence and knowledge to find the right Halong bay cruise choice, we are always here to listen and arrange everything as your desire. Don't hesitate to send us your requests. We will send you the best offers shortly!
Help me find a cruise